Programma 3 september 2022;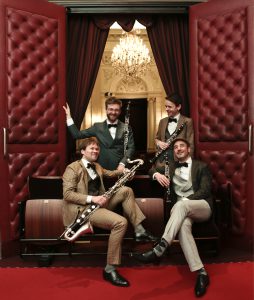 Het programma wordt om 19.15 uur afgetrapt door talentvolle leerlingen van muziekschool Boedijn, die samen met het Nieuw Amsterdams Klarinet Kwartet hun visitekaartje afgeven.

Het Nieuw Amsterdams Klarinet Kwartet zal vervolgens samen met jazz-zangeres Anna Serierse het podium nemen voor de hoofdact. Het NAKK bestaat uit de vier veelzijdige klarinettisten Sergio, Bart, Tom en Jesse en werd in 2015 genomineerd voor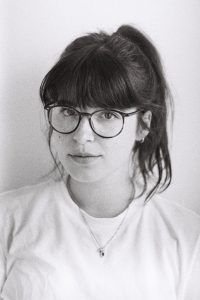 de Grachtenfestivalprijs. In 2017 presenteerde het NAKK in het Concertgebouw in Amsterdam haar debuut-cd "Ode aan Amsterdam", gevolgd door de sequel "New Amsterdam Stories" in 2019. In 2021 presenteerde het ensemble haar door pers en publiek enthousiast ontvangen derde CD "Wunderhorns" met muziek van Gustav Mahler. Anna Serierse (1993) is een van de opkomende jazz-vocalisten van Nederland. Zowel haar bachelor als haar master aan het conservatorium met een 9,5 afsluitend, heeft zij al succesvol met meerdere gezelschappen opgetreden. JazzNu zegt over haar: "Serierse vangt je in elk nummer, met haar zuivere, trefzekere, lenige stem."
We besluiten de avond met de slotact The Bentleys & Bendellas: Swingende classics uit de 50's & 60's. The Bentleys zijn vijf podiumtijgers, strak in het pak, met de authentieke instrumenten, en verbluffende samenzang. The Bendellas stelen daarbij de show als een drietal swingende podiumdanseressen, als classy achtergrondzangeressen, als diva's in gouden jurken, als fladderende hippiemeisjes.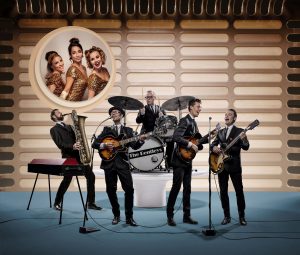 Alle hits komen voorbij: van Nancy Sinatra, Martha Reeves & the Vandellas, Sonny & Cher, Shocking Blue, Diana Ross & The Supremes, Dusty Springfield. Natuurlijk naast de rock & roll van Elvis, de beatmuziek van The Beatles, de rock van The Rolling Stones en The Doors, en de hippieklanken van The Mamas & The Papas. Uiteraard sluiten zij, geheel in de traditie van de Hoornse Havenconcerten, af met de meezinger: "In 't kleine café aan de haven."
Dus neem je kussentje, stoeltje of krukje mee naar de kade van Karperkuilhaven, of beter nog: kom met je boot, het belooft een fantastische avond te worden. De toegang is gratis!